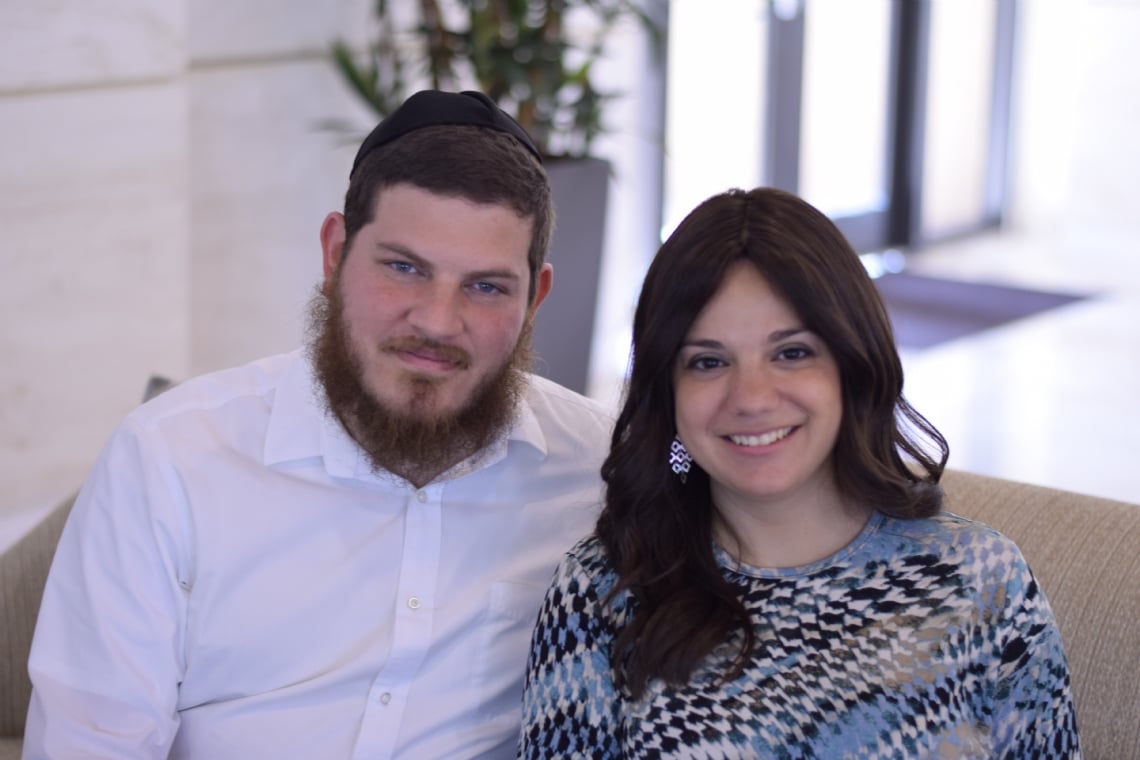 Rabbi Leibel Kudan
is a native to Hollywood, Florida. After completing his yeshiva education in Chicago, Israel and New York, he received his Rabbinical Ordination from the Rabbinical College of America in 2009.  Rabbi Leibel always knew he would return home to share his passion for outreach, volunteering, teaching, and work to create a community where Jews could connect to their heritage. 
 Dynamic and vibrant, Rabbi Leibel has an exceptional knack for connecting with people of all ages and backgrounds. He is a gifted teacher and prolific networker.  He enjoys sharing his love for Judaism, passion to inspire, and sense of humor in an energetic and experiential fashion.
 Sheina Kudan, grew up in Brooklyn, NY in a family steeped in community service.  With her energetic, upbeat personality, Sheina spent a year interning at Chabad of Scottsdale, AZ teaching Hebrew School and assisting with various Chabad activities.  In addition, she has many years of experience teaching Hebrew School and running youth activities.
 Sheina always dreamed of directing a Chabad House. From hosting Shabbat and holiday dinners, to sharing her delicious Challahs with the community, to teaching classes, she shares her excitement and love for Judaism with everyone she meets.
Rabbi Leibel & Sheina moved to the Hallandale/Hollywood Beach Community in September 2012.  Together with their children, they continue the work of the founding Rabbi & Rebbetzin Kudan.  Their work includes leading Chabad Ocean Drive's multi-faceted programming and outreach activities. 
 In 2019, Chabad expanded its activities with the arrival of Rabbi Sholom Ber & Malka Kudan who moved from Jerusalem, Israel to join the Chabad Ocean Drive team.   They provide a Chabad presence on Hollywood's North Beach, while also taking a critical role in Chabad's administration and outreach to our senior population.  Rabbi Sholom Ber is best known to many for his weekly Shabbat packages that he coordinates since the beginning of the Covid-19 Pandemic.